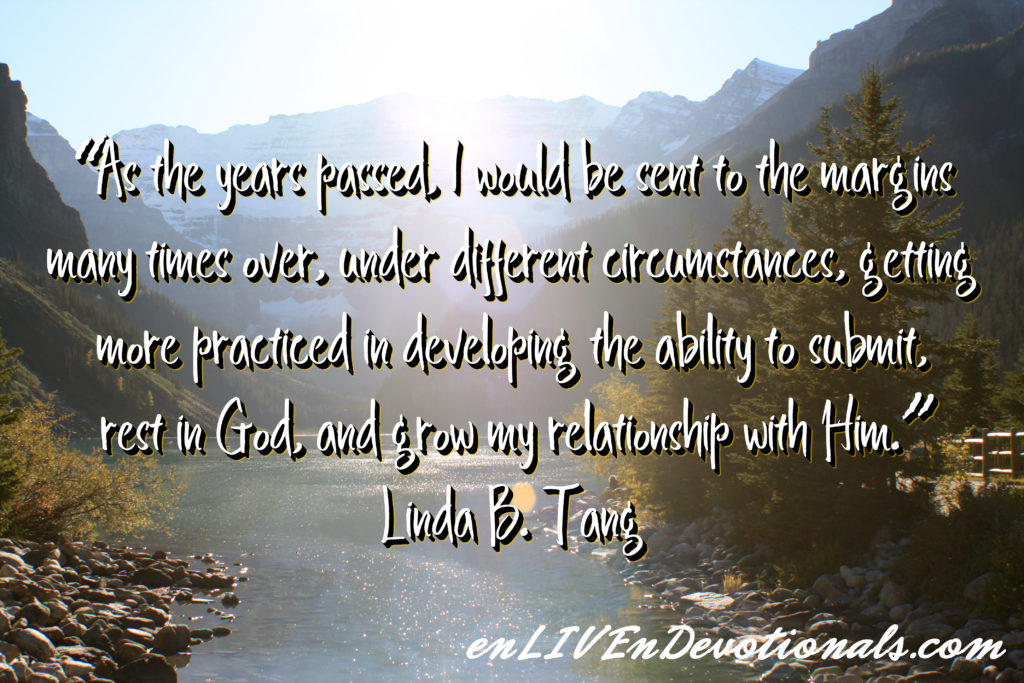 My first broken heart as a Believer came from a Believer and that didn't make my new-found faith much fun.
After moving to L.A. from the East Coast to begin "life," God blessed me with a job at a prominent publishing company where I met Brenda, also an out-of-state transplant. Despite our religious differences, (she was Christian I was not), a friendship grew over a love for writing and experiencing life in L.A. as young, college graduates.
Brenda often invited me to church and Bible studies, and though I was open to attending, interest in Jesus was closed; being Jewish made Jesus and I an unpopular pairing.
Years into our friendship, Brenda wanted to introduce me to her Messianic Christian friend. She thought he could explain how Judaism had its roots in Christianity (or the way I saw it, convert me!) and had hoped that I would understand the person of Jesus by looking at Him through my own cultural lens.
A Jewish believer in Jesus was harder for me to accept than a non-Jewish believer, and I didn't have any interest in learning about Jesus, particularly, from someone who said he was Jewish. "He could only be a weirdo," I thought, but being the people-pleaser that I am, I felt rude and narrow-minded in not being open to Brenda's request. "Sure," I agreed, hoping he would never call.
But he did. Great.
We spoke on the phone and surprisingly connected so well that he wanted to meet…kind of a blind date sort of thing, which I was not expecting (for privacy purposes, I'll call him MJ). MJ and I clicked in every way…he wasn't weird at all. He was articulate (a lawyer), witty, and imaginative, which fit with the creative way I was wired. We began dating, but I remained disinterested in anything Jesus. If we talked about religion, debates ensued, and I just didn't want to be talked into Jesus. I was fine with how I believed, thank you.
A few months into our relationship, MJ asked if I would visit the messianic congregation he attended. That familiar dread of disinterest fell upon me once again. Since we were seeing each other pretty regularly and becoming a couple, I couldn't really say no.
One time, I thought. I'll go one time.
Surprisingly, I met Jewish Believers who weren't crazy or weird. They were warm, friendly, and super down to earth. Many of them were from the East Coast, like me, and had grown up traditional Jewish, also like me. I asked them how they could possibly believe in Jesus, to which they pointed me to the Jewish prophecies written in the Old Testament—none of which I had known nor read. I knew what I was supposed to believe from my Jewish upbringing, but didn't know the facts behind what I believed. In order to do that, I began to read the Old Testament Scriptures. I met with MJ's Pastor and other members of the congregation, asking lots and lots of questions. Someone even suggested that if I prayed to God to show Himself, that He would.
And He did.
Faith in Christ
Over time, the impossible disconnect between Jesus and I became a practical connection as the reality of who Jesus truly was became clear.
My life soon became infused with weekly discipleship studies to learn more about Jesus, women's Bible studies, Sunday worship services and potlucks with a believing community, who became close friends. MJ and I continued dating exclusively, spending all our free time together, including with one another's families. Months moved forward, but MJ's readiness for marriage, did not.
At the two year anniversary of our relationship came, I knew what loomed ahead—a decision on where we were heading, requested and calendared by yours truly. MJ maintained he was not ready to settle down, and I wasn't ready to settle for a directionless relationship.
The Break Up
The inevitable break-up was painful. God didn't seem to help in the ways I had hoped. Time passing was not helping. The support of friends was not helping. My personalized Hollywood dream of MJ running back with a ring, declaring he couldn't live without me, wasn't happening.
I was angry. Sad. Bewildered. How could discovering God's wholeness within the context of love be attached to such brokenness? God had the power to take away the pain, to change MJ's mind and rewrite the ending.
But God didn't. With my emotional bags packed, I left for the margins.
Margin Life
I can't say that margin life felt filled with God's provision, grace and love. I believed that if God wasn't answering my request, that must mean He didn't care. I knew I had to either fight and wrestle that lie, dig into what I knew to be true of God and His character, or believe that everything I had learned about God was false.
The margins were a time where my earthly unsettlement vs. God's heavenly perspective met head on. There, I discovered: I am fearfully and wonderfully made. God's stillness does not equal His absence. God wants us to build our lives on rock, not…
Click To Tweet
At that time, I had been focused entirely on what God could do for me rather than seeking God Himself. The only way to truly seek Him would be to submit to His Word and His ways. Forging ahead while waiting on God wasn't going to happen simultaneously. Something had to give; my way or God's. God's way meant having to be in the same place each day for a period of time while He worked in me. God says, "Be still, and know that I am God" (Psalm 46:10 NLT). And being still meant waiting. Growing. Developing.
Growing in Christ
As the years passed, God sent me to the margins many times over, under different circumstances, getting more practiced in developing the ability to submit, rest in God, and grow my relationship with Him.
I am married to a wonderful man, and we have two beautiful girls. I didn't get the Hollywood romantic ending by my 30 year-old hopes and dreams, but I received God's spiritual outcome.
I see that our relationship with God isn't mutually exclusive nor compartmentalized…it co-exists with the trials that hit with real life. At the time, my view of God was that He was Savior and Genie–able to make all our earthly dreams come true in the ways I desire, delivering wishes to my doorstep. God is a different type of Dreamer. He dreams with eternity in mind and has plans for us far greater than what we might imagine.
Furthermore, God made all our dreams come true by sending His Son, Jesus, to die on the cross, trading His life for our sins so that we can have freedom from judgment and death. Perhaps it's not your typical, popular, present-day dream by society's standards, but it sure would be if faced with eternal condemnation, desperate for freedom and a heavenly home with a loving King.
The friends I had in that messianic community are still my closest friends today. I didn't stop attending the congregation (though did for a period of time) which probably made the heartache harder to handle. Those friends are treasures and the best gift second to coming to the Lord. Brenda remains a close friend. She went back to Colorado, married, has a family and remains a beautiful, faithful woman of God. MJ has yet to marry.
I still struggle when it's time to pack a bag and head to the margins, which I seem to need to do more often being a mother. We all have to start somewhere in our walk with Jesus, even if the start of the journey has a foundation of broken pieces and sharp edges, which Jesus knows better than anyone.
I know that when it's time to head there, I can rest comfortably until it's time to return to the main page, more filled with Jesus' presence, no longer broken, but whole.
SCRIPTURE
"'Every good thing given and every perfect gift is from above, coming down from the Father of lights, with whom there is no variation or shifting shadow'" (James 1:17 NASB).
ABIDE
Lord, as I seek You today, I submit fully to Your Word and Your ways. I don't want to get ahead of You any longer. Your way is best! I hear You speaking to my heart, "Be still and know that I am God." So Lord, I come to You, patiently waiting and trusting You to grow me up in faith and walk intentionally with You all my days.
OVERFLOW
Are you a "Brenda" to anyone today?  That is to say, are you caring for unbelieving friends by inviting and welcoming them into your circle?  If not, pray to be!  If so, take some time today to pray for God to lead you, as you love your unbelieving friends well.
WRITER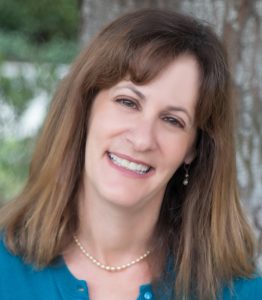 A Boston native, Linda B. Tang lives in Southern California with her husband and two daughters.
After graduating Syracuse University with a degree in journalism and political science, Linda moved from her hometown of Brookline, MA to Los Angeles where she was hired at Petersen Publishing's Hunting, Fishing and 'TEEN Magazines as an editorial and promotions assistant. It was during that time when she wrote her first young-adult novel, Picture Perfect (Lunchbox Press, published in 2001) and began writing children's fiction.
Linda freelances for  McIntyre in the Morning at KABC TalkRadio and also writes for the Thousand Oaks Acorn Newspaper. She is a group leader at Bible Study Fellowship and is allowing God to shape her identity, as He sees fit.
As she struggled with the transition from fulltime career to motherhood, Linda decided to write a book addressing God's role in re-establishing a woman's identity which she is now blogging and speaking about at local MOPS groups.  You can find daily encouragements on her facebook page, Shaping Your Identity in Motherhood as well as at Moms Together.