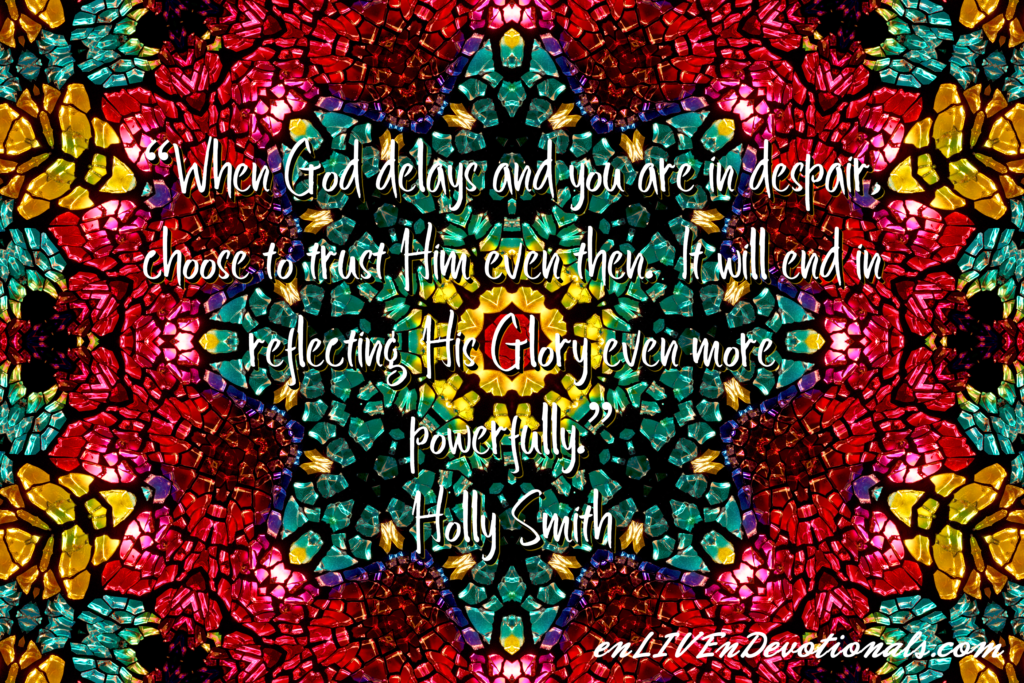 On July 11, 1979, when I was eight years old, Skylab fell to the earth. Debris showered Western Australia.  This 170,000 pound space station had odds of 1 to 152 of hitting a human, 1 to 7 of hitting a major city.  The news of the impending disaster must have filtered through our RCA television set, as the nightly news dramatized it all.  My young heart pounded in fear. Of all the memories I have carried through the years, one of them is this–I went outside on my swingset that evening and I prayed, "Oh God, please don't let Skylab hit me and my family. Protect people, so they don't get hurt." The Lord heard His little, trusting child.  Not a person was harmed in the reentry of its debris.
So began my prayers of faith.
Over the years I would learn that the outcome of my prayers would not always be "yes." Even so, I came to understand that His "no" and "not yet" were FOR me. He would take every hard thing and bring about good from it. Prayer has shaped my life, because it has transformed me to reflect the Lord Himself.
"But we all, with unveiled face, beholding as in a mirror the glory of the Lord, are being transformed into the same image from glory to glory, just as from the Lord, the Spirit" (2 Corinthians 3:18 NASB).
We are kaleidoscopes for Jesus!
It's like we are kaleidoscopes for Jesus when we pray His will. We angle our faces to His and the outcome is perfectly, symmetrical WONDER that results in the Lord's Glory on display!
Click To Tweet
My friend Joanne is a miracle. I call her my Lazarus friend, because through the prayers of many God has raised her from death to life. That early January morning, my then 37 year old friend had a massive stroke that aimed to kill her. To that point, I never prayed for anyone like I prayed for Joanne. The Lord woke me through stages of the night to pray for her complete healing. To date, Joanne is steadily regaining ground that she lost. She is a living miracle! Oh the refracted grace and beauty of prayer shown through a beautiful life. If it took on color that we could see, I daresay there are hues and shades we have never known spread out in magnificence and all we could say is Holy! and Glory!
A few years ago, my family of six was facing a great financial need. Through the prayers of others and the kindness of an anonymous friend, we received $1,000 in cash in the mail, just in time. You see, my friends? The LORD sees you. He knows! In fact, before it ever happens, He's already on the way to meet you.
Speaking of Lazarus, what about Jesus' delay then? From John chapter 11: Jesus heard His friend was very sick and waited four days–by then Lazarus was already dead! But Jesus said to the disciples that the sickness would not end in death, and it was for God's glory that it happened. He knew that Lazarus would be raised from the dead, so many would see and be amazed!
When God delays and you are in despair, choose to trust Him even then. It will end in reflecting His Glory even more powerfully.
Are you ready to become a prayer warrior with me?
Here is my prescription for prayer:
Reminders – Set up reminders to pray! Add scripture verses of truth that speak to your situation and pray the truth over it.
Opportunity – God will provide time for you to pray. Look for those spaces and places and see it as His abundant provision.
Frame of Reference – Pray the Lord's Prayer (Matthew 6:9-13, Luke 11:2-4) to remind yourself of who you are and Who God is. Our posture in prayer is of the utmost importance.
Love Drives – No matter what you face, let LOVE take the wheel. If you are loving, you are caring and praying. And that prayer through your love is accomplishing God's will.
Finally, I want to share a story about a brother in Christ named Tommy, who recently and suddenly died of a heart attack, leaving his wife and family at a loss for he left such a gaping hole in their hearts and lives. Tommy boldly shared his faith and love for Jesus with everyone he met. He couldn't help but share his first love, Jesus, with people, because he truly loved people so well. For many years, Tommy had a laminated list of people he prayed for in his shower. Isn't that a glorious picture?
It doesn't take much to make a little time and an everyday practice a HOLY and SET-APART sanctuary of prayer!
Scripture
"'Confess your offenses to one another, and pray for one another, that you may be healed. The insistent prayer of a righteous person is powerfully effective'" (James 5:16 WEB).
Abide
Jesus, I want to be effective and believing in prayer. Help me in my unbelief today. I thank You that when I pray to You, You not only hear me, but You lovingly respond. You have made me walk with spiritual confidence on my high places of challenge, trouble, suffering and responsibility. With You at my side, I cannot fail. I lift my hands in praise to You today, LORD.  May I reflect Your heart for this world in prayer every day of my life.
Overflow
Get some notecards and write out all your prayer needs. Add scriptures that speak to each situation. Begin to carry these cards with you and faithfully pray for each one. In the Bible, these prayers are like lovely incense before the throne of our God!
Writer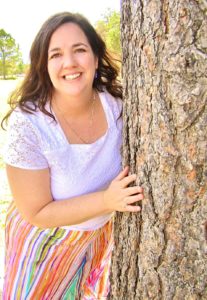 Holly loves being the wife of Chris (for 27 years!) and mom to Noah (20), Kylie (19), Tabor (15) and Sydney (12). God has gifted Holly with a love of all things creative — from painting and wall-papering to scrapbooking and design work — as well as a love for all people. Recently, she has laid down her web designing cap for her writer's pen, which is her favorite form of art, especially communicating the love and work of Jesus in a way that reaches across all divides.  She serves weekly at a local, federal, women's prison, as one of a team of three, teaching a faith-based parenting class. It is her highest joy, seeing these women "get it"– Jesus loves me, yes even me! She carries the stories of people in her heart and she prays for them, even many years later, anticipating the day she will meet them again to hear the great things God has done in their lives.  She lives to tell, in every season, God is faithful!
Holly Smith: Blog, Facebook and Twitter.
Finally, if you need prayer, please contact us and we will pray for you!