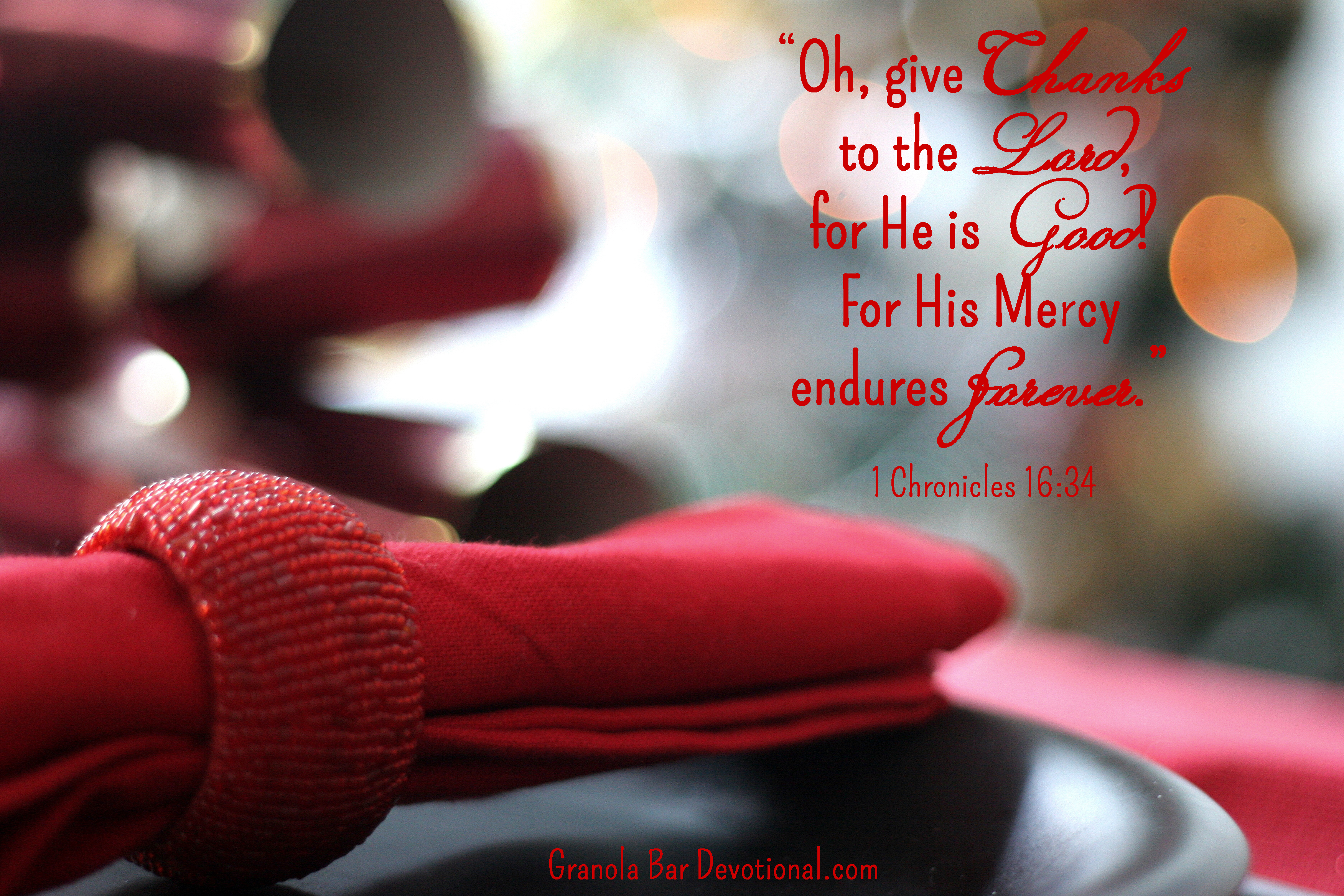 "Throw it to me!" Cole's hands reached eagerly for the football his brother held.
Cole and Chase tossed the football back and forth for nearly an hour that cool fall evening. They had been asking for a football for weeks because our old football had met its end under the scorching rays of last summer's sun.
I kept forgetting to get one; by the time I finally picked the green and purple football up at Walmart, our boys were overcome by gratefulness.
"Thanks, mom!"
"This is awesome! Thanks, Mom! Let's throw it around the trampoline."
Later the same evening, before we prayed and they went to bed, we talked about thankfulness. What were they thankful for? Cole and Chase's answers ranged from the comical to the practical to the sentimental…"the atmosphere, my friends and family, God, my bed, Jesus, air conditioning, a football to throw around."
It made me wonder…what if we throw around thankfulness? November is the month of Thanksgiving and the gateway of the holiday season. It's a time of nostalgia, a chance to reset our heart clocks and fall back into perfect time with God by renewing a thankful heart.
But how do we do that?
One of the most important means of maintaining a thankful heart is by meditating on the Gospel. By daily remembering the Cross, what God gave us at Calvary…the assurance of salvation because of Jesus's finished work on the Cross.
I always end up awestruck by God's mercy and grace once again. And thankfulness is a by-product of grace understood, lived, and shared.
But what about…when I'm frustrated by yet another sink full of dirty dishes? I thank God that He provided good food to eat. When I'm grumpy because my hubby isn't home from work by 7:00pm? I thank God that he has a job he enjoys, that provides for our family's needs. When my child acts up at school or parenting struggles overwhelm? I thank God that He gives me wisdom to parent my child. When illness threatens our peace? I thank God that He gives doctors wisdom and that He has promised He will never leave us or forsake us.
When King David brought the ark of God into the tabernacle, he offered God a psalm of thanksgiving and praise. His words remind us to give God thanks in the big and small moments of our lives.
"Oh give thanks to the Lord!
Call upon His name;
Make known His deeds among the peoples!" 1 Chronicles 16:8 (NKJV)
This Thanksgiving season, renew your heart by throwing around thankfulness. Make known His faithful deeds in your life, among your family and friends. Remember to give God the glory due His name.
Above all, thank Him for His gift of Jesus.
Memory Verse:
"Oh, give thanks to the Lord, for He is good! For His mercy endures forever."
– 1 Chronicles 16:34 (NKJV)
Prayer Prompt:
"We are so grateful Lord, for Your loving kindness. Thank You for Jesus, for the gift of salvation, and for the grace you give us each day…"
Contributing Writer:
Kerry Johnson
A Lamp, a Light, and a Writer