I'm an ugly crier. I guess most of us are.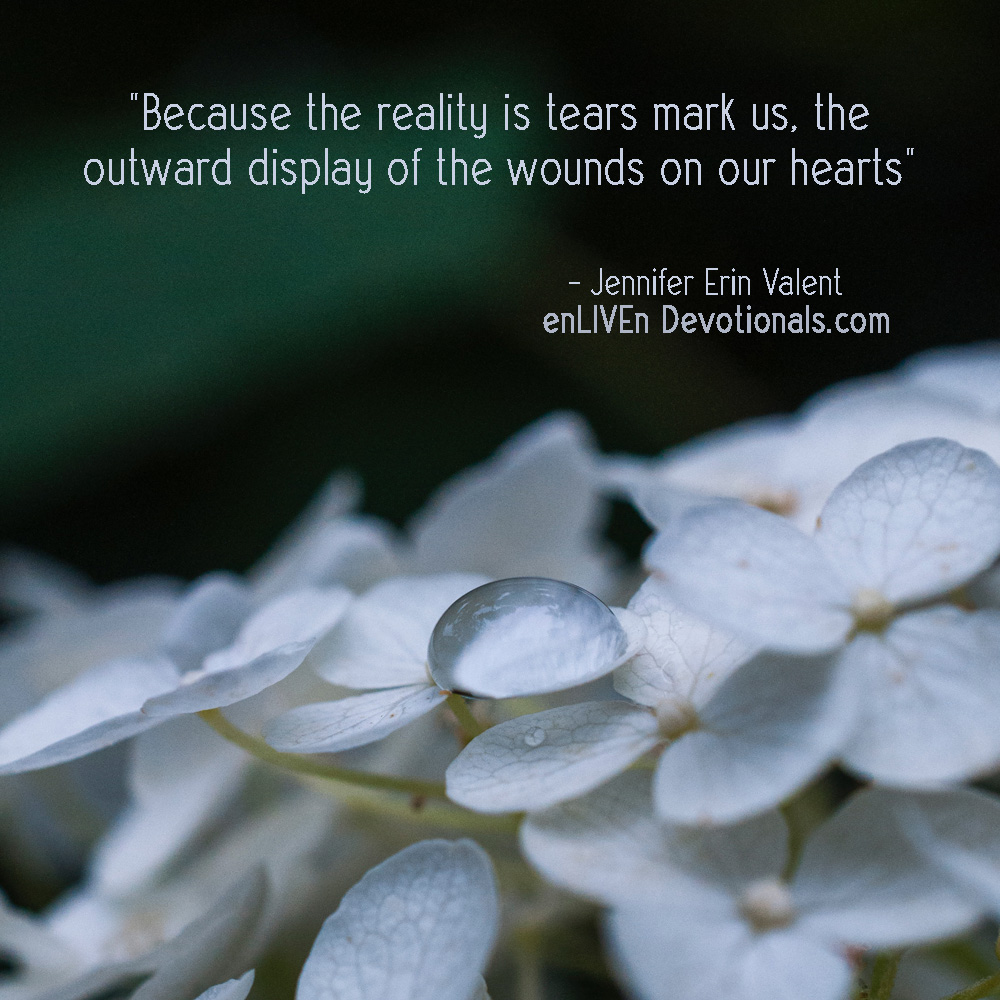 Every time I see a scene on television where a woman is bawling her eyes out one minute, smiling prettily the next, I can't help but roll my eyes.
Because the reality is tears mark us, the outward display of the wounds on our hearts.
Click To Tweet
Most often we tell the story about our tears well after they've dried. That's the triumphant place; the place where victory has been obtained and we're bidding the trial a fond farewell. And in that place of triumph, we speak from a sense of great relief at seeing our faith rewarded.
But I'm writing this from the valley… with swollen eyes and tissues at the ready. I'm writing from the outskirts, during the waiting, during the active watching and wishing and hoping to see the promised deliverance.
And it's hard. Really hard.
Because when we're in the valley, relying solely on the Lord for a miracle, words don't tend to be at a premium. Sometimes I think about what's going on, and I have no way to describe it. It's visceral, it's painful, and it makes no sense. But there it is. Life is hard. And it's equally hard to imagine God's promised deliverance as I sit here in the valley waiting while giants block out the sun.
But here's what I can say: even in the midst of the worst heartache, I have found the kind of comfort that Scripture says we have in our God. I have found the strength, the courage, the peace, and the clarity that can only come from the Spirit of the Living God within me.
When life hits us right in the gut—when people betray us, when finances fail, when dreams are crushed, when trust is broken, when it seems there's no way out—there truly is One who understands it all and is there to lead us through.
Click To Tweet
Notice I didn't say lead us out. Eventually, He will get us out of that valley, but in the meantime, He walks through it with us. It is often in the valleys where we best discover the profound truth of His constant presence and infallible care. It is in the shadows of the mountains where we develop the faith that leads us to the mountaintops.
"Even though I walk through the valley of the shadow of death, I fear no evil, for You are with me" (Psalm 23:4).
There's an element of gut-level belief required in this journey, one that we must claim with utter certainty even as the tears run down our face. Remembering who He is, all that we have in Him, all that He promises and how faithful He is to fulfill those promises… that takes a step into the unknown. We rely on senses; faith does not. Trusting Him in the valley is putting one foot in front of the other, determined to believe Him, trusting He will reward that determination with a deeper sense of His presence and a greater faith than we ever imagined.
From my experience, that means trial and error; ups and downs; moments of triumph and moments of devastation. At times it may seem like too much to bear. But I encourage you to be willing; to remember that no matter how hard life gets, there is victory waiting on the other side because we have a gracious, loving God who is familiar with all our trials and sorrows, who always has the way out.
If you are saved by the blood of Christ, He is not only with you, His very Spirit is the breath of life within you. When it seems you have no more to give, reach out, cry out… and trust. Trust that He will respond to any willing and seeking heart. Expect to feel His presence. Whether He leads you out of the valley right away or continues to walk you through it, trust that He will fill you up with everything you need to complete the journey victoriously. He will meet you where you are, and He will use all things for your good (Romans 8:28). Just seek Him.
And remember you're never alone.
Scripture
"When I am filled with cares, Your comfort brings me joy" (Psalm 94:19).
Abide
Abba Father, You've seen every tear I've cried and held my heart while they poured. You keep my tears in Your bottle (Psalm 56:8), and in Your perfect care, each one will be poured back out to water both the seeds You have planted within me and those you've used me to plant this side of heaven. May the lessons I learn in this valley honor You and bless others.
Overflow
In the darkness it's hard to find any light, but it's there. Look for it. You'll find it. Because wherever God is, there is light. Even while you wait on Him to bring the break-through, keep an eye out for the smaller touches of His hand on your life. They'll encourage you, increase your faith, and help you share the Lord's light with those around you who need some encouragement too.
Writer
Jennifer Erin Valent is a historical fiction author whose debut novel, Fireflies in December, won a Christy Award, Audie Award, and the Christian Writers Guild's Operation First Novel contest. Find out more about Jennifer's books at jennifervalent.com.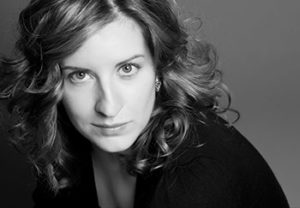 You can find Jennifer at JenniferValent.com, Facebook, Twitter, Goodreads and Pinterest.