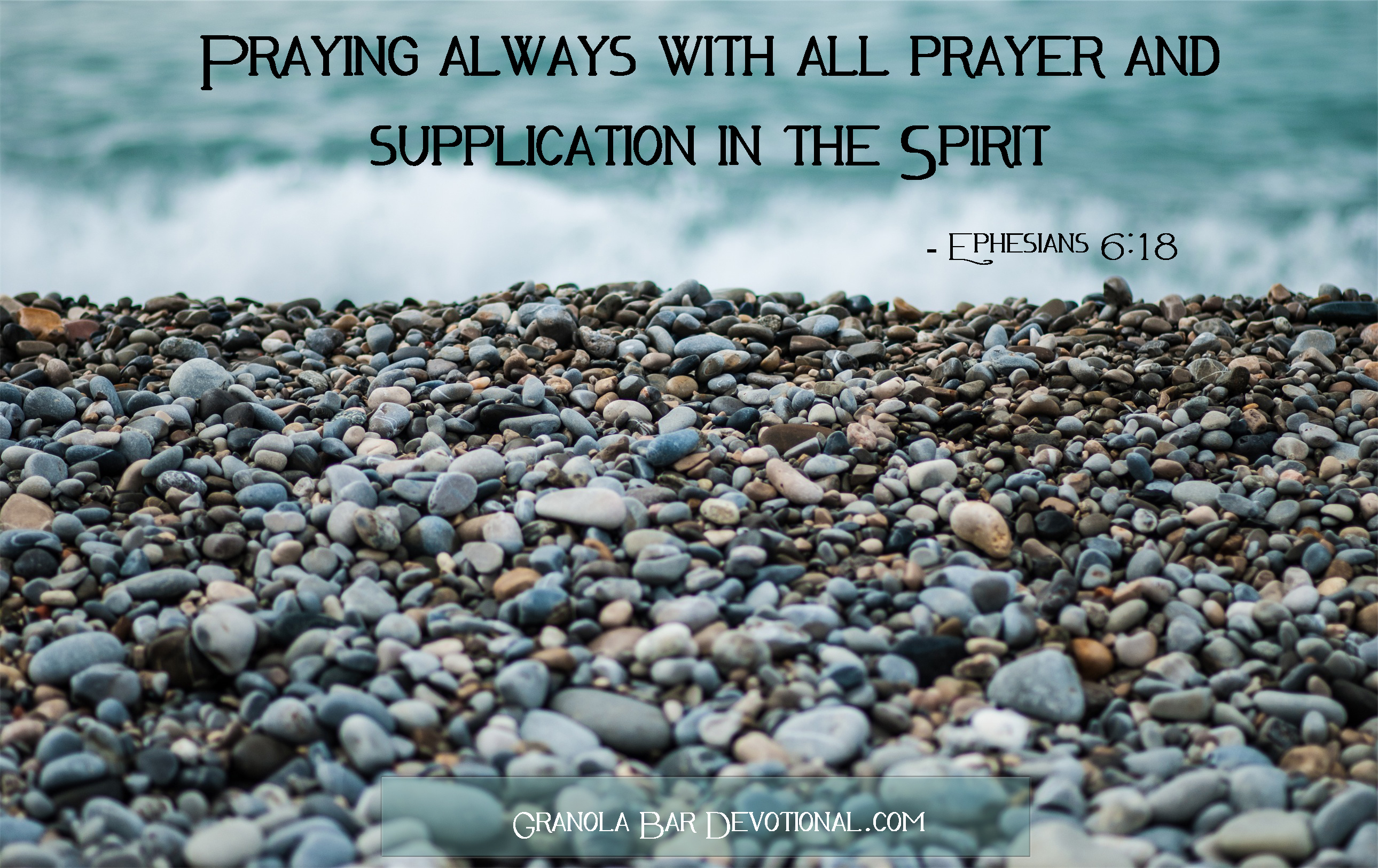 Kerry:
One of the most beautiful aspects of being part of the Body of Christ is watching God work through our personal obedience. I'm learning to listen and obey that still, small voice of the Holy Spirit. Often the Lord directs us to action – prayer, service, edification, encouragement – for someone else, just when that person needs it.
"…praying always with all prayer and supplication in the Spirit, being watchful to this end with all perseverance and supplication for all the saints…" (Ephesians 6:18, NKJV).
A couple of months ago the Holy Spirit gave me a clear directive to pray. My boys were at school and my hubby at work, and I was enjoying a few hours at home alone, cleaning and writing. Suddenly the Lord pressed my blogging friend Rick deep on my heart, so much so that I stopped what I was doing to pray.
I met Rick through our writing group a year-and-a-half ago. He emailed after reading a few of my articles in Tampa Bay's Overflow Magazine, kindly inviting me to join the local Christian Writers' group he was part of. His email was warm and friendly, and I visited the welcoming writers' group the next month.
That morning at home, I knew the Lord wanted me to pray for Rick. I had no idea what was going on in his life or how he was doing. But a few times that morning I prayed for God to take care of Rick and to comfort him.
Only later did I learn how meaningful and needed those prayers were for him.
Rick:
My heart was touched when I received the email from Kerry, letting me know about her prayers and concern. She would have no way of knowing I was experiencing a very painful and challenging period.
Living with depression, I have learned how to act. For short periods of time I can pretend to be okay and give people the impression that I am doing well. The truth is…when Kerry's email arrived, I could no longer fool myself, let alone anyone else!
I was as they say, at rock bottom.
Like Kerry, I am learning to listen and obey when I hear God whisper. Her call to action was not only prayer but to reach out to me and let me know of her heart-felt feelings.
Prayer alone would have been wonderful, yet receiving an email on one of my darkest days, lifted my spirits. Knowing God's Holy Spirit guided Kerry in prayer let me know it was really okay to openly share my walk of faith. The timing of Kerry's email reaffirmed my belief in God's amazing grace and abundant love.
Memory Verse:
"But the Helper, the Holy Spirit, whom the Father will send in My name, He will teach you all things, and bring to your remembrance all things that I said to you."
– John 14:26 (NKJV)
Prayer Prompt:
"Heavenly Father, thank You for giving us the Holy Spirit. Help us to hear the still, small voice and to pray unceasingly for others in the Body of Christ…"
Contributors:
Kerry Johnson
Rick Christensen