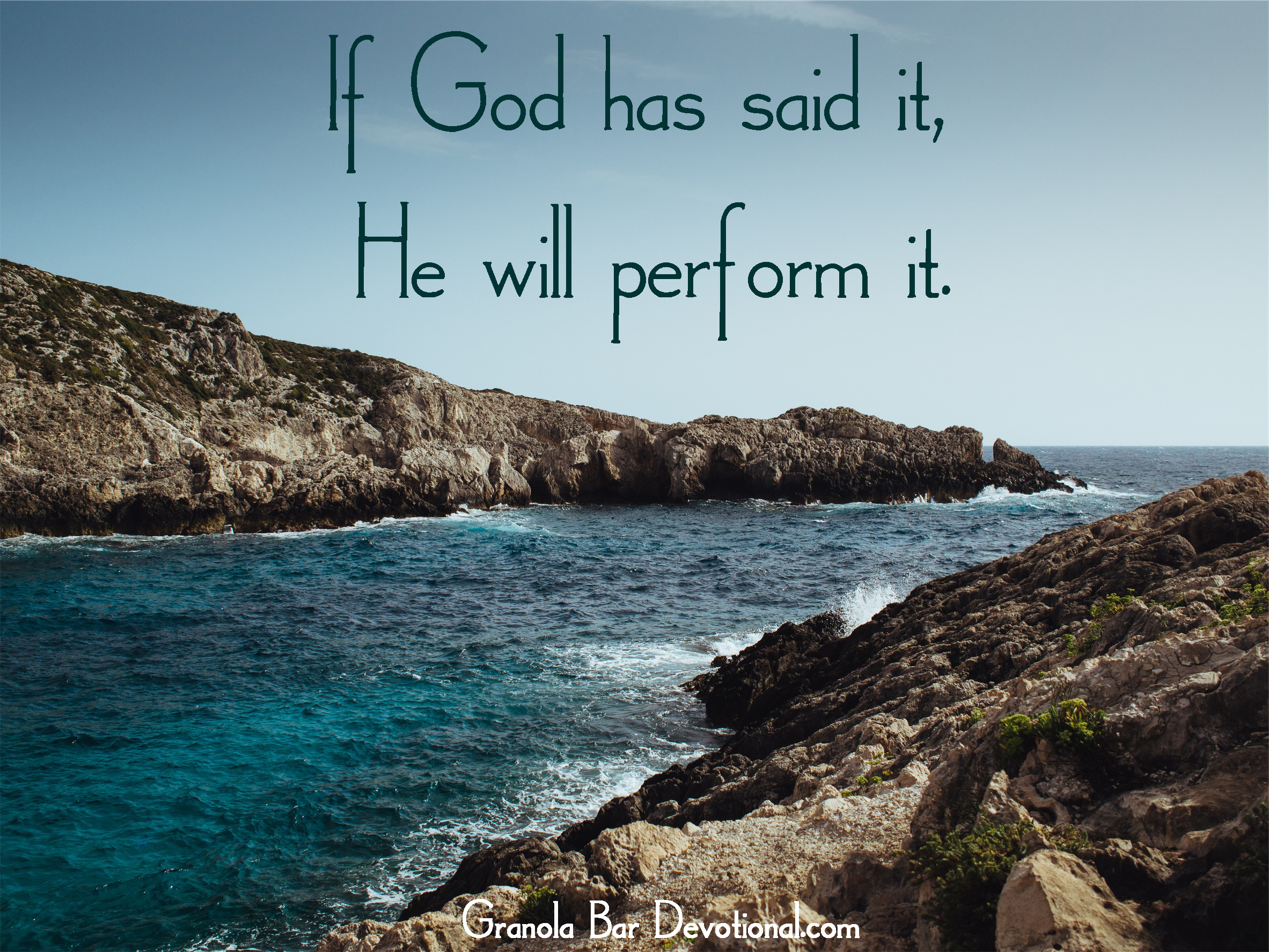 We are just few weeks into the New Year. There are doubts as well as high hopes we experience–a bit of a mix in our emotions. What hope and aspirations do we hold dear? Do we have faith that God will honour His promises concerning our lives?
I woke up sleepless about 1 a.m. on a Wednesday morning. I had some running concerns in my home. Having a nudge to do some study and pray, I dwelled deeply on Numbers 23:19.
"God is not a man, that he should lie; neither the son of man, that he should repent: hath he said, and shall he not do it? or hath he spoken, and shall he not make it good?" (Numbers 23:19 KJV).
Here are five truths about God I learned:
1. God is not a man. I have had friends and family disappoint me. People who have turned their backs when I really needed them. Here we see God, reassuring us, that He is not a mortal neither is He a made of sand like we are. God will not be absent in our time of trouble (Malachi 3:6).
2. God will do what He chooses to do, when He wants to do it and how it will please Him to execute His plan. Many times I propose in my heart, perhaps, God will come this way to save me or the other way. But He works in ways we least expect. It is the hope we have in God's promises that secures our faith (Jeremiah 33:14). When He does not grant us our desire, it is because He has a better alternative.
3. God cannot lie. The devil is the father of all lies. He takes a truth in God's Word and twists it just a little. That little is the "lie" he feeds man with. Whether or not we believe God, He cannot lie nor can He deny himself (2 Timothy 2:13 and Titus 1:2).
4. God never goes back on His word. Our Heavenly Father is a covenant-keeping God. When God goes into partnership or a deal with you, He never breaks it despite our own defiance and non-compliance. There is "no variableness, neither shadow of turning" with our Father (James 1:17).
5. If God has said it, He will perform it. Do you hold fears about what He has told you concerning your health, finances, children, marriage etc.? God will show up in your case (1 Samuel 15:29). Believe in His Word.
I was satisfied with my early hours of study. I knew this message is an encouragement for the days ahead. I hope it has lifted you too.
Memory verse:
"God is not a man, that he should lie; neither the son of man, that he should repent: hath he said, and shall he not do it? or hath he spoken, and shall he not make it good?"
– Numbers 23:19 (KJV)
Prayer Prompt:
"Heavenly Father, I hold onto Your promises for my life. You are the covenant-keeping God! Help me to see beyond the lies that devil is saying concerning my case. I am prepared to walk in Your precepts, and I have faith that You will bring to pass that which You declared in my life…"
Contributing Writer:
Ifeoma Samuel
Purposeful and Meaningful