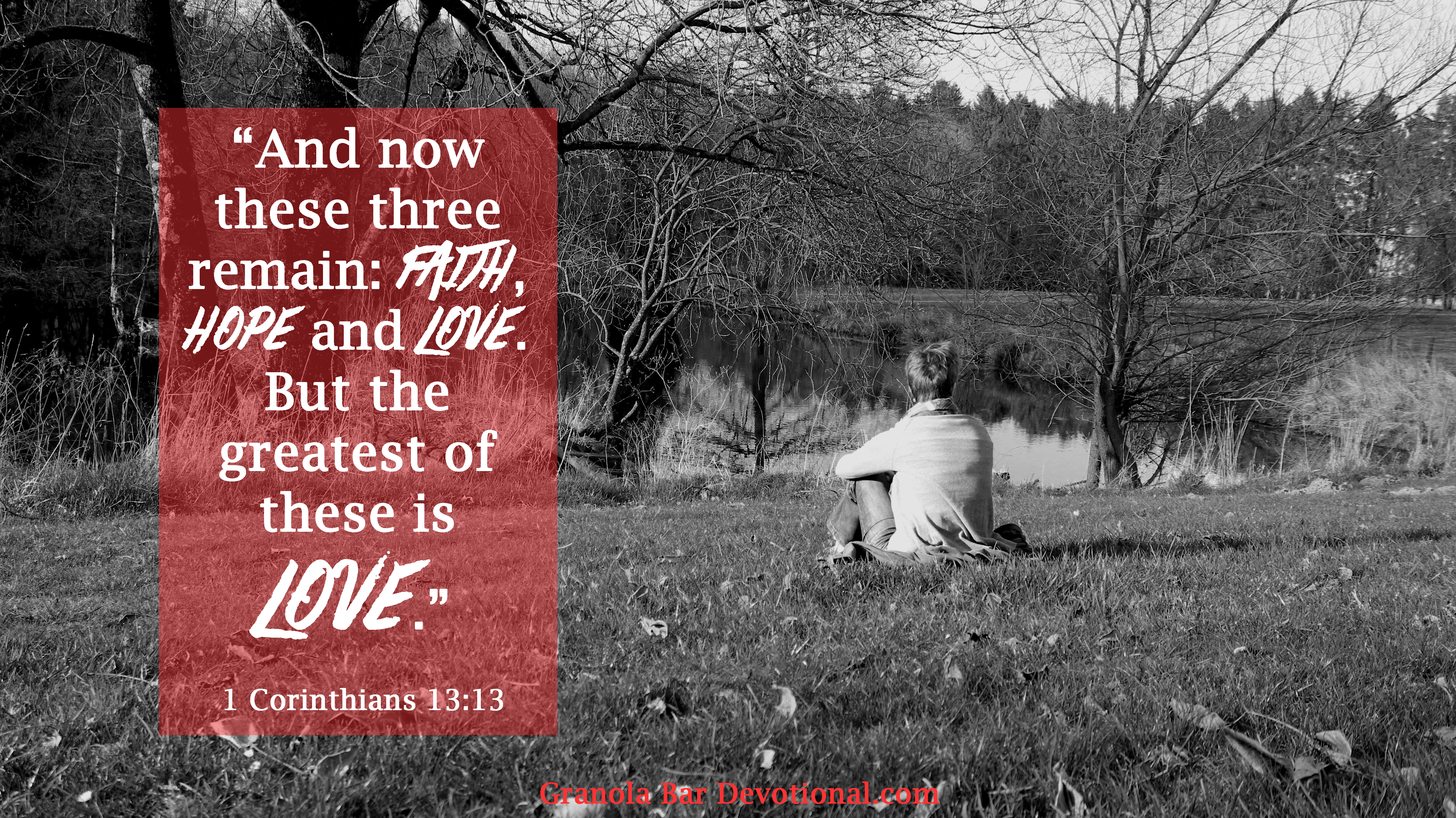 During my prayer time with God this week, we talked about how difficult it is for me to slow down and listen to Him. I find myself often rushing through my prayers as if it were something on a check list and then moving on to something else. I realize that many of my prayers are me talking at God, rather than with God.
God reminded me of a time when I listened and how two lives were changed in the process.
As I drove home from my visit with him, I was sad and discouraged. Despite my attempts to help him, he continued to make regrettable life decisions. For the first two hours of my drive home, I talked with God and asked for His guidance. Was there anything I could do?
I learned how God can speak to us at any place and at any time. On this particular day, I was sitting in the parking lot of a fast food restaurant. With two more hours of drive time, I was still feeling helpless and frustrated.
In that parking lot, God whispered, "Just love him." Three simple words…"Just love him." I was overwhelmed with a sense of relief the moment I heard these words because this was something I could do!
God also reminded me that listening is a three-step process which is affirmed many times in scripture: Listen – Obey – Act.
From that moment on, until the day he died, I simply loved him. Our visits quickly became warm and wonderful as I know he not only experienced my unconditional love but God's love and grace.
Memory verse:
"And now these three remain: faith, hope and love. But the greatest of these is love."
– 1 Corinthians 13:13 (LASB)
Prayer Prompt:
"God, thank You for Your love and grace and for teaching me about prayer. Please continue to remind me that part of prayer is listening. Please guide us when we listen, to carry out your will with gentle acts of love and kindness…"
Contributing Writer:
Rick Christensen
Discovering and Sharing Grace