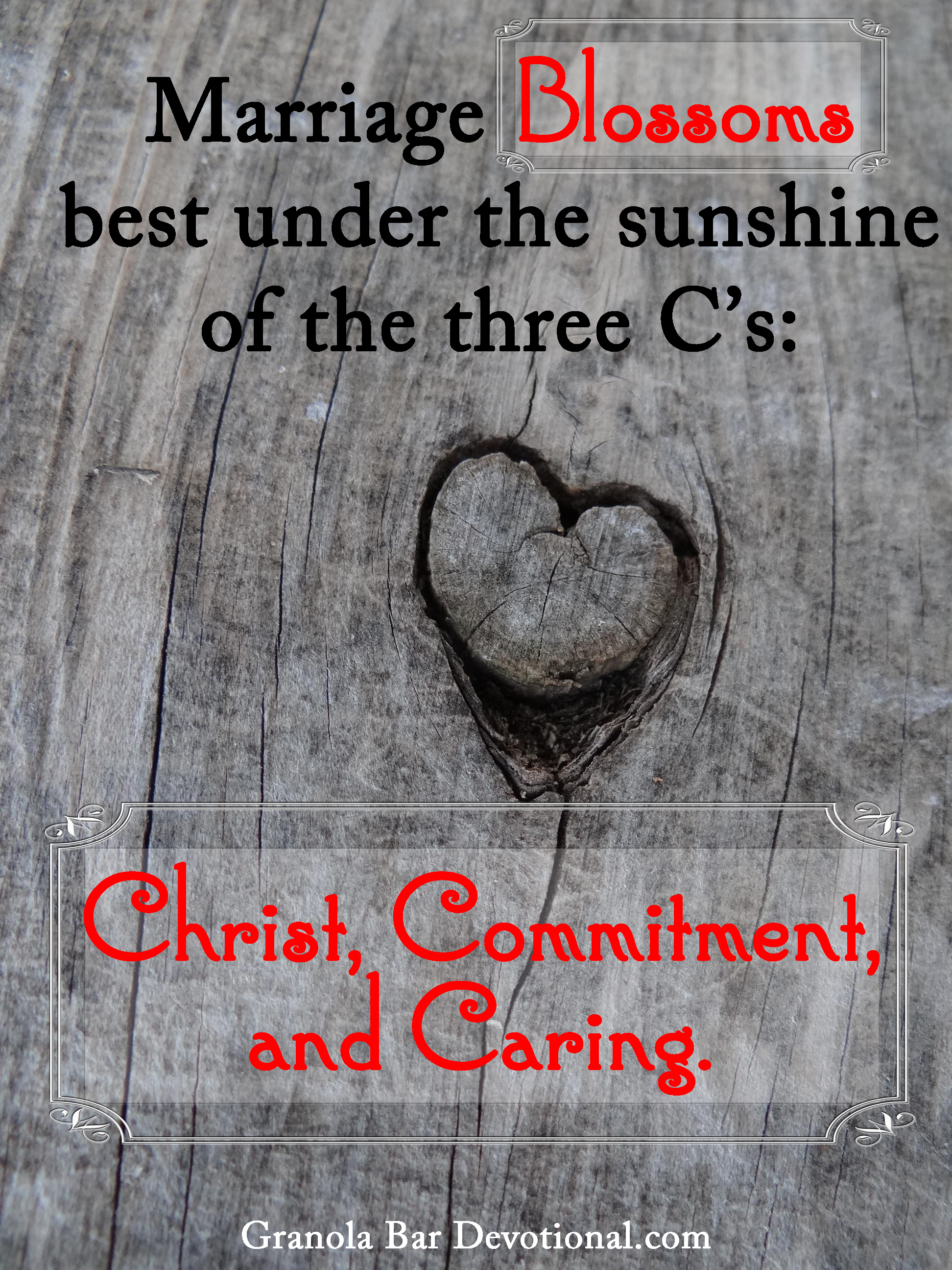 Last fall my mom's side of the family began preparing for a once-in-a-lifetime occasion. On December 24th, 2014, my maternal grandparents celebrated their 70th wedding anniversary. We decided to make a video marking this special day.
My cousin recorded Grandma and Grandpa sharing how they met, details of their snowy wedding day and life on their farm (Grandpa was a farmer in Ohio for many years), and other sweet details of a long life lived together.
My husband, our boys, and I taped our portion of the video; the boys made up a short, funny skit wishing Great-Grandma and Great-Grandpa Happy Anniversary, and my hubby and I both spoke about my grandparents' positive influence and constant presence in our lives.
Watching the completed video, two crumpled tissues in my fist and tears on my cheeks, I was overcome by gratefulness for their familial example of faithfulness. I realized that the words of praise and gratitude spoken to and of my Grandparents by my family centered on three C's: Christ, commitment, and caring.
My grandparents are of a generation taught to hang tight. To hold on, no matter what. They weathered many ups and downs in their seventy-year marriage: turbulent finances, farming accidents, difficult planting seasons, four rambunctious children born within eight years, and later, the devastating loss of one of those children.
My mom's beloved brother John, my grandparents' only son, who died shortly before I was born.
Still, they clung. They cared. They considered. As I watched the video and their life-weathered faces gazing at each other, it reminded me of 1 Corinthians 13.
"If I speak in the tongues of men and of angels, but have not love, I am a noisy gong or a clanging cymbal. And if I have prophetic powers, and understand all mysteries and all knowledge, and if I have all faith, so as to remove mountains, but have not love, I am nothing. If I give away all I have, and if I deliver up my body to be burned, but have not love, I gain nothing.

Love is patient and kind; love does not envy or boast; it is not arrogant or rude. It does not insist on its own way; it is not irritable or resentful; it does not rejoice at wrongdoing, but rejoices with the truth. Love bears all things, believes all things, hopes all things, endures all things. Love never ends" (1 Corinthians 13:1-8, ESV).
Valentine's Day celebrates romantic love with hearts and hugs and chocolate. It's a wonderful holiday, but don't forget that marriage blossoms best under the sunshine of the three C's: Christ, commitment, and caring.
What a privilege and blessing to stand side-by-side, age-spotted hands fit together like puzzle pieces, looking into life's twilight beside the face you know better than your own.
That, in my book, is true romance.
Memory Verse:
"And now abide faith, hope, love, these three; but the greatest of these is love."
– 1 Corinthians 13:13 (NKJV)
Prayer Prompt:
"Thank You for the gift of unconditional love through Jesus. Help us love our spouses faithfully, the way You love us…"
Contributing Writer:
Kerry Johnson
A Lamp, a Light, and a Writer