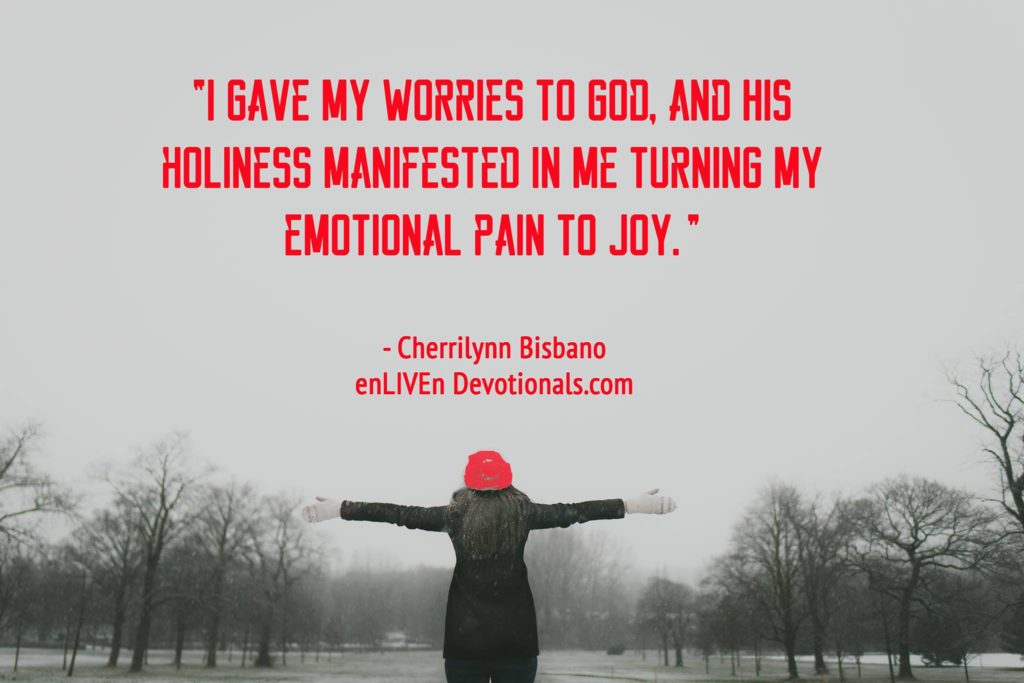 God wants me happy, right? I said to myself. Everyone at church is happy. They think I'm happy. So why don't I feel happy?
As a new Believer in Jesus, I went from experience to experience seeking fulfillment.  I went to Bible studies, women's conferences, and coffee houses. I even worked at a Christian radio station. My heart did not match the smile on my face.
How could I stay happy when deep down I was crushed, miserable, and needed answers?
After three years of pretending—I wore the happy mask well—I learned that I could not achieve continued happiness, even if those at church seemed to smile all the time. I searched the Scriptures for answers.
My eyes fixed on Ephesians 1:4: "even as he chose us in him before the foundation of the world, that we should be holy and blameless before him" (ESV).
Holy? Isn't God the only holy one?
I studied more…
"For God did not call us to be impure, but to live a holy life" (1Thessalonians 4:7 NIV).
God called me to be holy, not happy. But what does it mean to be holy? I wondered.
"Make every effort to live in peace with everyone and to be holy; without holiness, no one will see the Lord" (Hebrews 12:14 NIV).
I asked my pastor.
"Holiness means to be 'set apart' or 'dedicated' to God. You belong to God, and every aspect of your life is to be directed toward God," he explained.
"How can I be holy like Ephesians states?" I asked.
He answered, "We are in Christ and share in His holiness. Ephesians also states that God 'seated us with him in the heavenly places in Christ Jesus'" (Ephesians 2:6 ESV).
This revelation began my journey to spiritual healing.
I daily memorized, prayed, and meditated on Scripture. The truth of the Word revealed wounds so deep, only God could heal them. Under the mask hid the results of childhood abuse, self-hatred, and anger.
I did not want to hurt…my aim was and still is holiness.
There were times God seemed silent. Lord, You said you began a good work in me, so how come I don't feel it? Have you left me?
I knew the Bible stated that He would never leave me, but I felt so alone. I had to cling to His Word.
The Bible is filled with people who endured emotional, spiritual, or physical pain. In the darkness, they searched for God.
The Book of Genesis tells the story of Abram, Sari, and Hagar. God promised Abram many children. When this promise did not happen right away, Sari decided to give Abram to her maidservant Hagar to speed up the process. Sari became jealous of the now pregnant Hagar and treated her harshly. Hagar fled to the wilderness.
God spoke to her and told her to return to Sari and submit to her. God told her she will give birth to a son and name him Ishmael. Even in the wilderness, God saw her. Hagar said, "You are the God who sees me…I have now seen the One who sees me" (Genesis 16:13 NIV). The Hebrew word for the God Who Sees is El Roi.
After Hagar returned, Sari had a child, Isaac. She had Abram kick Hagar out of the camp.
Once again, Hagar was found by God wandering in the wilderness.
"And God heard the voice of the boy, and the angel of God called to Hagar from heaven and said to her, 'What troubles you, Hagar? Fear not, for God has heard the voice of the boy where he is. Up! Lift up the boy, and hold him fast with your hand, for I will make him into a great nation'" (Genesis 21:17-18 ESV).
The Hebrew word for God Hears is El Shama.
As I searched the Word for other stories, I realized God sees me and hears me, too.
I memorized many Bible verses and allowed the Spirit to work in me. I call the process, spiritual surgery, because the Word is referred to as a Sword (Ephesians 6:17 & Hebrews 4:12).
The results of the Word working with the Holy Spirit were noticeable in my life. My misery was slowly exchanged for joy…a joy so indescribable. My complaining turned into compassion for others as
I gave my worries to God, and His holiness manifested in me turning my emotional pain to joy.
Click To Tweet
God is fine with us having happy moments. He loves to see His children smile. However, His aim for our lives is holiness.
I no longer live from one happy experience to another.
I am a person filled with joy—the joy in knowing that my Abba Father loves me unconditionally, that He is still working in me, and that He is with me no matter how terrible the storm.
The holiness I share with Christ brings a joy that trumps happiness.
Click To Tweet
Scripture
"But you are a chosen people, a royal priesthood, a holy nation, God's special possession, that you may declare the praises of him who called you out of darkness into his wonderful light" (1 Peter 2:9 NIV).
Abide
Father, I want Your joy to flood my life. I no longer want to jump from one experience to the next trying to grasp fleeting happiness. Let my goal be holiness because I have chosen and set a part as Your "special possession." Thank You, God, for choosing me as Your own. 
Overflow
Do you feel like you are wearing a superficial mask of happiness? Why not take off the facade and let God see fully your heart's condition. You don't have to be embarrassed. Jesus loves you as you are, and He wants to bring healing to your soul and joy into your life. Allow God's Word and His Spirit to do "spiritual surgery" on the inner most parts of your heart, mind and spirit, and He will fill the dark areas with His light.
Writer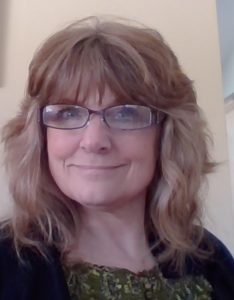 Cherrilynn Bisbano is the founder of The Write Proposal book proposal services. As submissions reader and junior literary agent with Cyle Young, Cherrilynn learned the importance of a professional book proposal and many other aspects of the literary world. As managing editor of Almost an Author, she helped the website earn the #6 spot on the Top 100 best writing websites for 2018 by The Write Life and Top 101 Websites for writers with Writers Digest. She was the host of Genre Chat where she was privileged to interview expert writers like Cecil Murphy, Jerry Jenkins, DiAnn Mills, Edie Melson, Steven James, Lynette Eason, Doug Peterson, Bob Hostetler, Michelle Adams, Tim Shoemaker and more. She has taught, The W.R.I.T.E. Prayer, The Do's and Don'ts of Book Proposals, and Book Proposal insights on Serious Writers weekly program, Writer's Chat.
At the Greater Philadelphia Christian Writer's Conference, Cherrilynn's workshop on The W.R.I.T.E. Prayer obtained great reviews. Her leadership certification from Christian Leaders Institute has enabled her to instruct at lunch and learns and online. She has been teaching for twenty-five years and is a speaker with Women Speakers. Her topics include leadership, prayer, book proposals, and the Bible. She is a member of the Hollywood Prayer Team and the Rhode Island prayer team. She is a member of the American Christian Fiction Writers ACFW. She is a two-time winner of Flash Fiction Weekly. Cherrilynn's a monthly contributor to the following blogs: Almost an Author: Book Proposals, Blue Ridge Conference: Aspects of writing, and Truth to Shine, her personal blog.
Cherrilynn is published in these online magazines: MTL-More to Life, Refresh, Broken but Priceless, Am Ramp, One Christian Voice, and Christian Rep. Also, she's contributed to the following books: Chicken Soup for the Soul- Miracle, Heart Reno, and Breaking the Chains-Selah nominated. Her book Shine Don't Whine-The Quest for True Star Quality won the Writer to Writer publishing contract. Due to illness and deadlines the contract expired. Other publishers are now reviewing her book through her agent Cyle Young. She has an associated degree in communications and believes that education is vital. She takes courses through Jerry's Guild, Serious Writer Academy, Blue Ridge Teachable, and Christian Leaders Institute. She tries to attend at least two writer's conferences per year. She served on the prayer team of Blue Ridge Mountain Christian Writers Conference the last two years. Her spiritual gifts are teaching, mercy and compassion, and prophecy.
Cherrilynn proudly served in the military for twenty years, earning the John Levitow Military leadership award.  She lives with her sixteen-year-old son, Michael, Jr., and husband of 20 years, Michael, Sr.  She loves Christ, chocolate, coffee, and cats.
You can find Cherrilynn at www.truthtoshine.blogspot.com, www.thewriteproposal.com, Facebook, Twitter and Speaking.