I was sitting in my cabin alone while all of the other camp staff and counselors were busy corralling campers, breaking up fights, and preparing for evening chapel. It was a weeklong summer camp for abused and neglected foster children. I knew it was going to be rough. I prepared myself for reckless behavior, shouting, angry outbursts, and a measure of chaos. What I wasn't prepared for was what was going to happen on the inside of me as I encountered all of this. I sat on the edge of my bed weeping with my head in my hands and my heart on the floor. It was only day three of five, but I was ready to go home.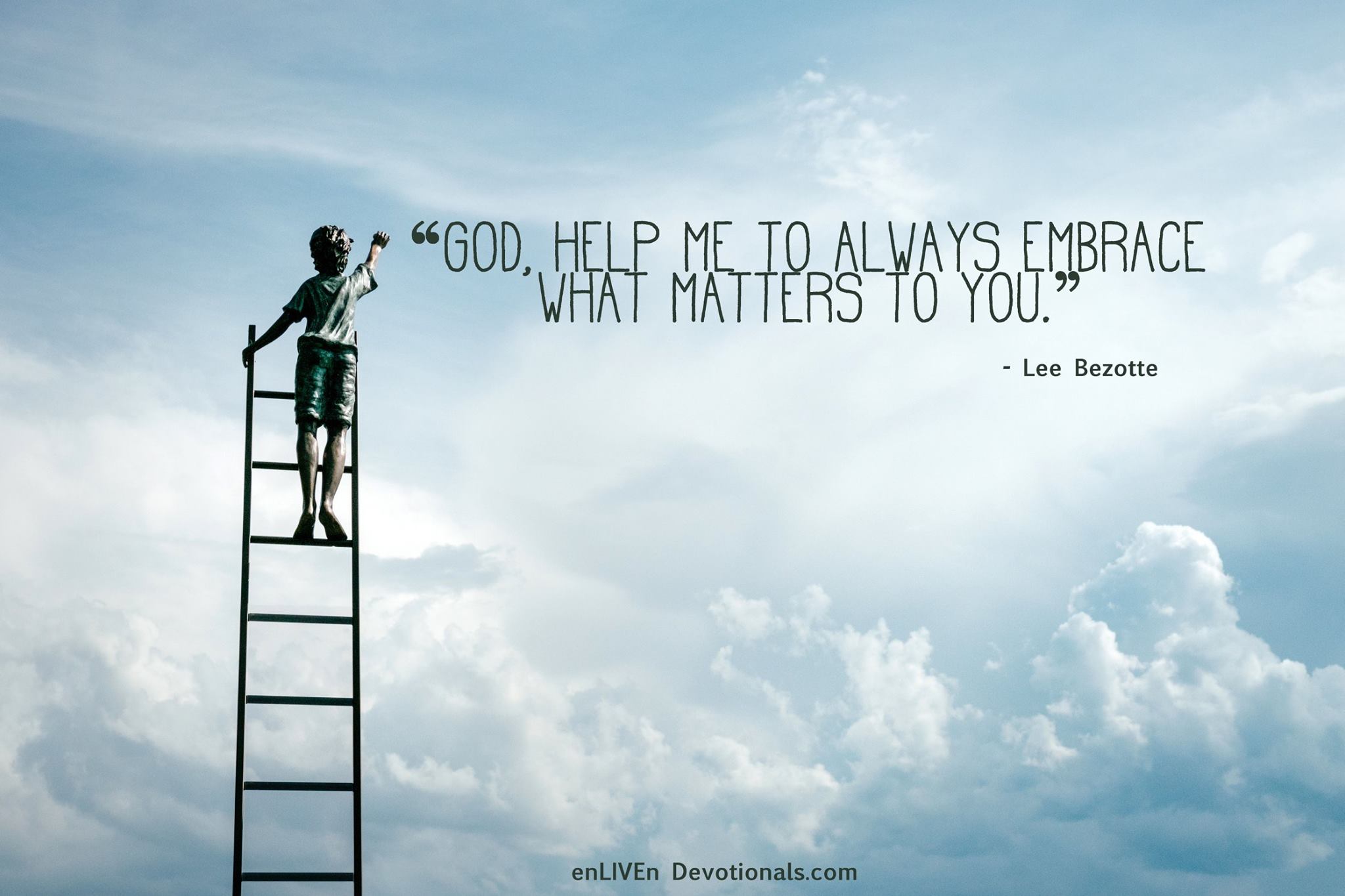 Growing up under the roof of an alcoholic father, the things that caused the greatest pain were the actions against me that seemed to come from nowhere. The random name calling, the unexpected slap upside the head, the rapid escalation from calm discussion to furious shouting. To this day, behavior that I perceive as irrational has a powerfully negative effect on me. And here I was surrounded by it.
Moments before, I was assisting with a boy's activity where they all dressed as pirates and followed a treasure map through the woods. Without a hint of prior agitation, one of the boys started yelling curses and throwing punches. I got hit in the stomach before I even knew what happened. His little nine-year-old fist didn't cause me any physical pain, but as I tried to process what had just happened, something buried deep inside me started to rise to the surface and all that I could do was walk back to my cabin as I hid my tears.
I wanted to leave. The pain felt like an iron-fisted grip around my chest and I just wanted it to stop. I prayed for God to give me some relief but none came so I just sat there, waiting for the emotion to subside. As I did, I tried to come up with excuses for why I couldn't stay and was determined never to volunteer for this camp again. After all, I much more enjoyed ministering to people in the relative safety of the Sunday morning church setting. The messy business of showing unconditional love to a bunch of hurt, angry, unchurched boys and girls just wasn't my thing. It was too hard and way too far out of my comfort zone.
As I plotted my exit, a memory came to mind. It was of a man who reached out to me when I was a boy from a broken home who was dragged to church by his newly divorced mother. I was rough, poor, and had no idea how I was supposed to behave but this youth leader refused to walk away so that he could minister to someone easier. He walked out into the margins to reach me and became a spiritual father to me.
In Matthew chapter nine, Jesus said, "Healthy people don't need a doctor—sick people do." His words reminded me that, to reach the ones no-one else is reaching, I have to be willing to step out of my comfort zone, do what's hard and painful, and persist in loving through the ugly and difficult.
As I thought about how someone was willing to stick with me, I decided that I would stick it out for the week. On Friday, after all of the campers had gone home, the staff and counselors shared a meal and watched a slideshow of pictures taken during the week. The brief moments that the camera picked up spoke to me. Children's smiles captured, brief flashes of joy, and moments that mattered to these children so much that they will forever carry them through their lives.
Once again, I cried. This time it was for the campers. I shed tears of joy and compassion for them. I was so glad that I had stayed. I followed the example of Christ and entered into the pain of others and was blessed to be a blessing. When it was all over, all that I could think about was how soon I could do it again. I have now served at the camp for five years in a row and am blessed in new ways each time that I do. It's never easy but always wonderful to walk out into the margins. Click To Tweet
Scripture
"On hearing this, Jesus said, 'It is not the healthy who need a doctor, but the sick. But go and learn what this means: "I desire mercy, not sacrifice." For I have not come to call the righteous, but sinners'" (Matthew 9:12-13 NIV). 
Abide
God help me to always embrace what matters to You. Help me to walk where it's messy, love who You love, and trust You with the pain. Thank You for the privilege of locking arms with You as we step out into the margins together.
Overflow
God many times calls us to walk in our weakness because He wants to provide His strength in those areas. Is there a past pain that causes you to retreat in fear? Has God called you into a situation that makes you want to run and hide? Will you step out by faith today and confront your pain, allowing God to use others to heal wounds and release hurts?
Writer
Lee Bezotte was born, raised, and still lives in the midwest. He is the father of three sons (two of them on the autism spectrum) and husband to the love of his life for over twenty-five years. He spends much of his energy leading a local church community but occasionally comes up for air to write, noodle on his guitar, and walk winding trails.
You can find Lee Bezotte at his Blog, Twitter, Facebook, Instagram and Amazon.