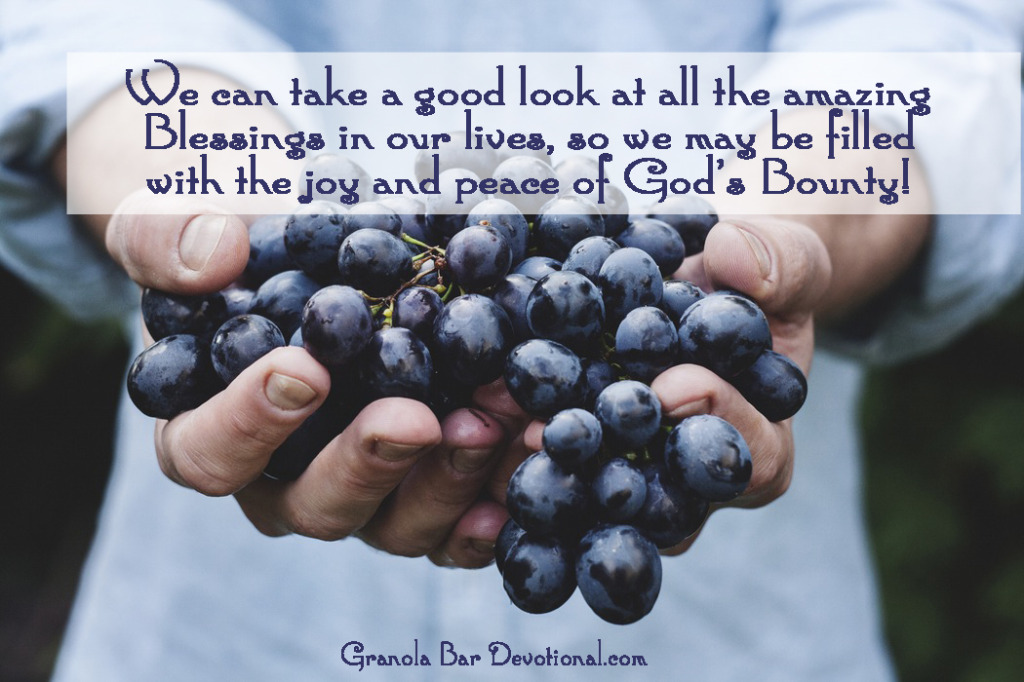 We had just come back from a weeklong family vacation the night before, and I went into the kitchen the next morning, contemplating what I would cook for breakfast. All three of my kids sat at the table, waiting with anticipation for their morning meal. I opened the refrigerator and stared at the emptiness. I had made sure to use up most of our groceries before we left, so nothing would be wasted.
The fridge looked bare without its usual occupants of milk, OJ, eggs, fruit and vegetables.
Suddenly, I heard my 8-year old son cry out, "Mom! The refrigerator!"
I looked over at the table and saw my second born son stare wide-eyed at my direction. I followed his gaze of astonishment to the refrigerator door that I held open. I realized what he was so surprised about.
"The refrigerator is empty, isn't it?" I asked amused.
"Yes!" he said. "I've never seen it look like that!"
I couldn't help but laugh. My son was so used to having a stocked fridge and pantry that our morning of lack shocked him.
"Don't worry," I said. "I'll go grocery shopping today."
I could tell he felt better after my words of assurance, so I quickly closed the door and prayed that the freezer at frozen waffles available.
As Christians, we are so blessed by our Heavenly Father. The Bible says that we have everything we need to live for Him. God has given us so much—food, shelter, clothing, family, friends, work, etc.—that it would be impossible to thank God for every one of His provisions in a single lifetime.
But many times we take God's abundance in our lives for granted. We get use to having our "refrigerators" chock-full of blessings that we don't even notice them anymore. In fact, those blessing might not even look special to us, and we may be tempted to look to something else other than God to please us.
However, the truth is that if God took away all of our blessings and left our lives empty without His presence, we would definitely notice right away! It would be obvious that God's hand of protection and provision has been taken away because He is the SOURCE of all that is good in our lives. He is the SOURCE of everything our souls crave. We can take a good look at all the amazing blessings in our lives, so we may be filled with the joy and peace of God's bounty!
Memory Verse:
"His divine power has given us everything we need for a godly life through our knowledge of him who called us by his own glory and goodness."
– 2 Peter 1:3 (NIV)
Prayer Prompt:
"Father, thank You for all that You have given me in this life. I trust that I have every good thing that You have planned for me. Help me to always look at my life and see all the goodness there that You lovingly provide…"
Contributing Writer:
Alisa Hope Wagner
Faith Imagined.com