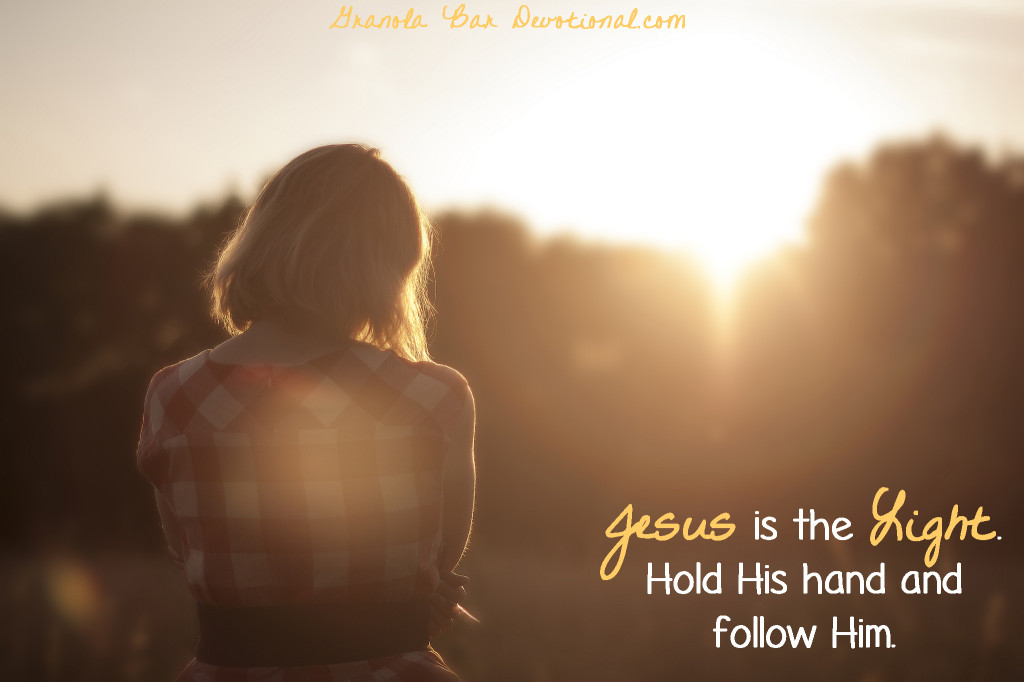 Perhaps one of my most favorite sights to behold is a sunset. As the sky transforms into an ombre of oranges and pinks, the beauty is breathtaking. Slowly the sun disappears into the horizon while the clouds begin absorbing the melting beauty, illuminating the sky for just a bit longer. As time passes, night falls and my eyes begin to adjust to the darkness. Some of my favorite beach-y things like birds, boats, and shells, that were once in clear view, now blend into the darkening sky and I find myself blinking frequently to find them again.
Now focused on the sound, not the sight, of the crashing waves I discover that I quickly get used to the rhythm and find it comforting. Comfort also comes in holding the hand of my husband who brought us to this place to celebrate our twenty-third anniversary. Slow fades and sunsets.
Comfort seems far from reach, however, when I'm in a brightly-lit room at night and suddenly find myself in pitch-dark surroundings because someone pushed the light switch to the down position. Normally I am not scared of the dark, but if in unfamiliar territory, finding my way around in a dark room can lead to bruises, uncertainty, and sometimes even an overwhelming sense of panic. There is no advance warning to prepare. Just instant darkness and light switches.
Watching your children grow up and go off to school for the first time, learning a sick family member has six months to live, finding out you will be losing your job within a year, a struggling marriage, a consistent dwindling of your bank account, getting older and losing mobility in the process, etc. Slow fades and sunsets.
A house fire, sitting across from the doctor to hear the news that your daughter has a terminal brain tumor, receiving a call from your birth mom to say she's in labor (which makes adoption 48-hours away) only to arrive at the hospital and learn the baby was stillborn, the sudden death of a loved one, being fired from your job, etc. Instant darkness and light switches.
Right now you may find yourself walking along the "beach of life" experiencing and adjusting to a gradual sunset, or groping for someone or something in your sudden darkness. Jesus is the Light. Hold His hand and follow Him. He will bring a sunrise and He will turn on that light switch.
"Then spake Jesus again unto them, saying, I am the light of the world:
he that followeth me shall not walk in darkness, but shall have the light of life" (John 8:12).
"For God, who commanded the light to shine out of darkness, hath shined in our hearts,
to give the light of the knowledge of the glory of God in the face of Jesus Christ" (2 Cor. 4:6).
"This then is the message which we have heard of him, and declare unto you,
that God is light, and in him is no darkness at all" (1 John 1:5).
Memory Verse:
"And he shall be as the light of the morning, when the sun riseth, even a morning without clouds; as the tender grass springing out of the earth by clear shining after rain."
– 2 Samuel 23:4 (KJV)
Prayer Prompt:
Father, I've experienced sunsets and light switches and know that others, too, have or will experience them. Please help all of us to see Your light, follow it, and grow in our knowledge of Your glory so that through our sunsets and light switches, Your light will shine bright in us.
Contributing Writer:
Erica Skattebo