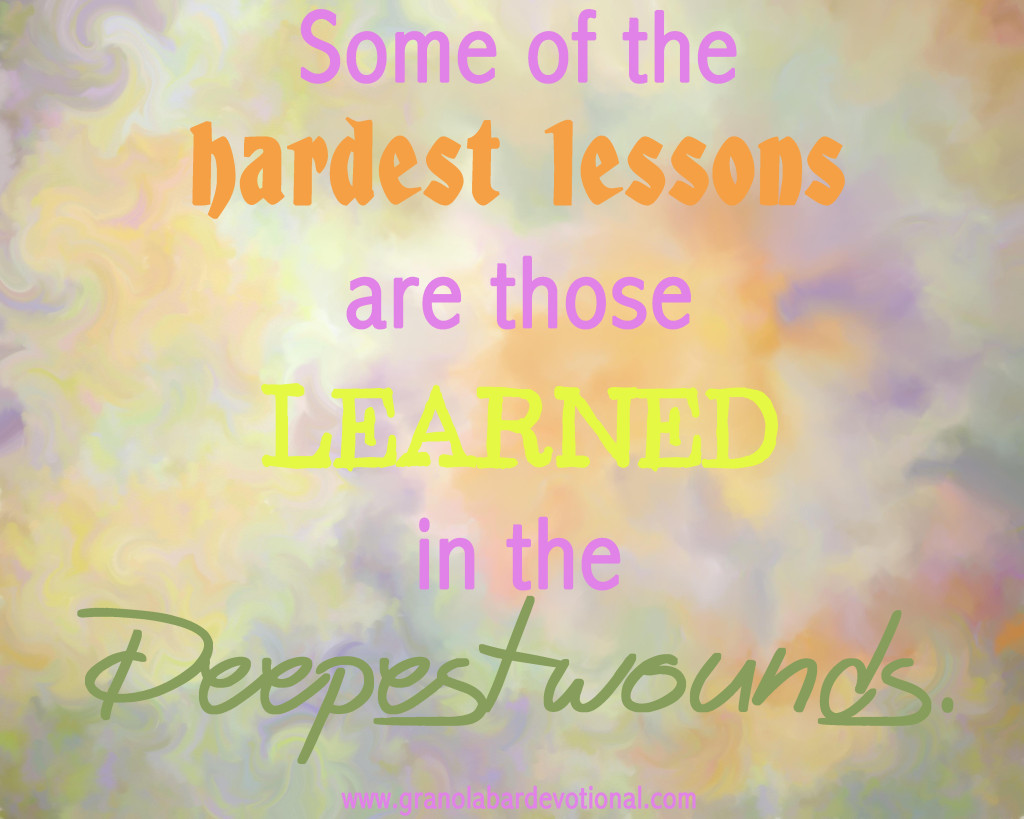 God is a merciful God and I am so thankful. Some of the hardest lessons are those learned in the deepest wounds.
Wounds are painful, but God is a redeemer of that pain. He does not let the painful experiences be for naught. It can be used for His plan, His glory and for our best. Often that is not what we believe when we are in the midst of our pain and wounds. We can focus on our loss of "dreams" or we can focus on the "good"
When my grandmother was murdered in 1996 by my step-grandfather, who then took his own life, my life began to revolve around fear, anxiety and agoraphobia. Even though I knew the Lord and He was my personal Savior, nothing after the loss was easy. Nothing could fill the emptiness because the wounds were so deep and so wide.
The best plan God had for me was not to live in fear, yet that is where I continued to find myself. Thankfully, I did not give up on the freedom He had for me and in 2012, God totally set me free from the fear, anxiety and agoraphobia.
The lesson I learned from that painful experience of loss of my grandmother was this:
God can use the evil perpetrated by others to bring us to the place He originally called us to be. Nothing is lost even when we feel the wounds will overtake us. He can and will use anything for our good. Freedom is sweet and fear can no longer hold me hostage. God wants you to finish the race He called you to; and finish well.
Memory Verse:
"You ran well. Who hindered you from obeying the truth? This persuasion does not come from Him who calls you."
– Galatians 5:7-8 (NKJV)
Prayer Prompt:
"Lord, we know that You love us. You pour out Your love to us daily in ways we often do not even see. Our good is always your first priority but often we must go through trials, wounds and pain to get to the BEST You have for us. Go before us Lord and help us to run the race to FREEDOM. We are forever grateful for Your love, mercy and forgiveness…."
Contributing Writer:
Angie Webb
Angie Kay Webb