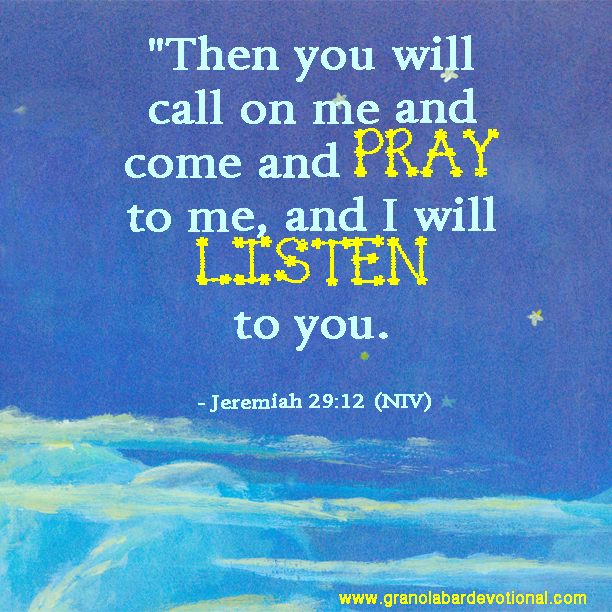 I was reminded of a scripture verse recently upon our son's graduation from high school. I used it in my graduation letter to him as well as his sister two years prior but this reminder made me think it was worth sharing here too. You, the reader, will be the judge of that so let me know what you think.
My blog is named Peculiar Perspective because I often see life sort of sideways and I think this is another example of that perspective. I think there will be others to come in the future where the more well-known scripture reference is followed by a truth or promise that does not get as much exposure.
If you have any knowledge of the Bible or grew up in church as I did, I am sure you have heard the verse often used at graduation time, Jeremiah 29:11 which says,"For I know the plans I have for you," declares the Lord, "plans to prosper you and not to harm you, plans to give you hope and a future."
But how often have you paid attention to the next verse which I see as being just as profound? Jeremiah 29:12 says, "Then you will call upon me and come and pray to me, and I will listen to you."
Not only does God know the plans He has for us, and those are very good by the way, but He reminds and promises us in the next verse when we get confused or begin to doubt His plan for our lives if we will only talk to Him, He will listen.
How awesome is that? The creator of the universe will listen to me? Yes He will…If you know Him.
If you have children, don't you want them to talk to you and won't you listen if they do? God longs for us to talk to Him in the same way.
Do YOU know HIM? If so this is just a reminder He is waiting to listen if you will just come to Him and talk to Him in prayer. The most often way you will hear from Him is reading His love letter to you, the Bible.
Memory Verse:
"Then you will call on me and come and pray to me, and I will listen to you."
– Jeremiah 29:12 (NIV)
Prayer Prompt:
"God, help me to keep in constant communication with You today and everyday. I know that Your Word is filled with Your promises. Guide me to each one in the Bible, so I may claim them for me and my family…."
Contributing Writer:
Stan Stinson
Peculiar Perspective