Quite often, I have struggled with thoughts of lack—be it in my finances, career, time, relationships and health. Recently, I have lacked inspiration to finish writing my latest novel. I am not a deadline person. I do my best work under pressure, but I usually do not set an exact date of completion. This time is different. I have until Labor Day this year if I am to release my novel on time. The deadline loomed over me, adding additional pressure to an already tense situation.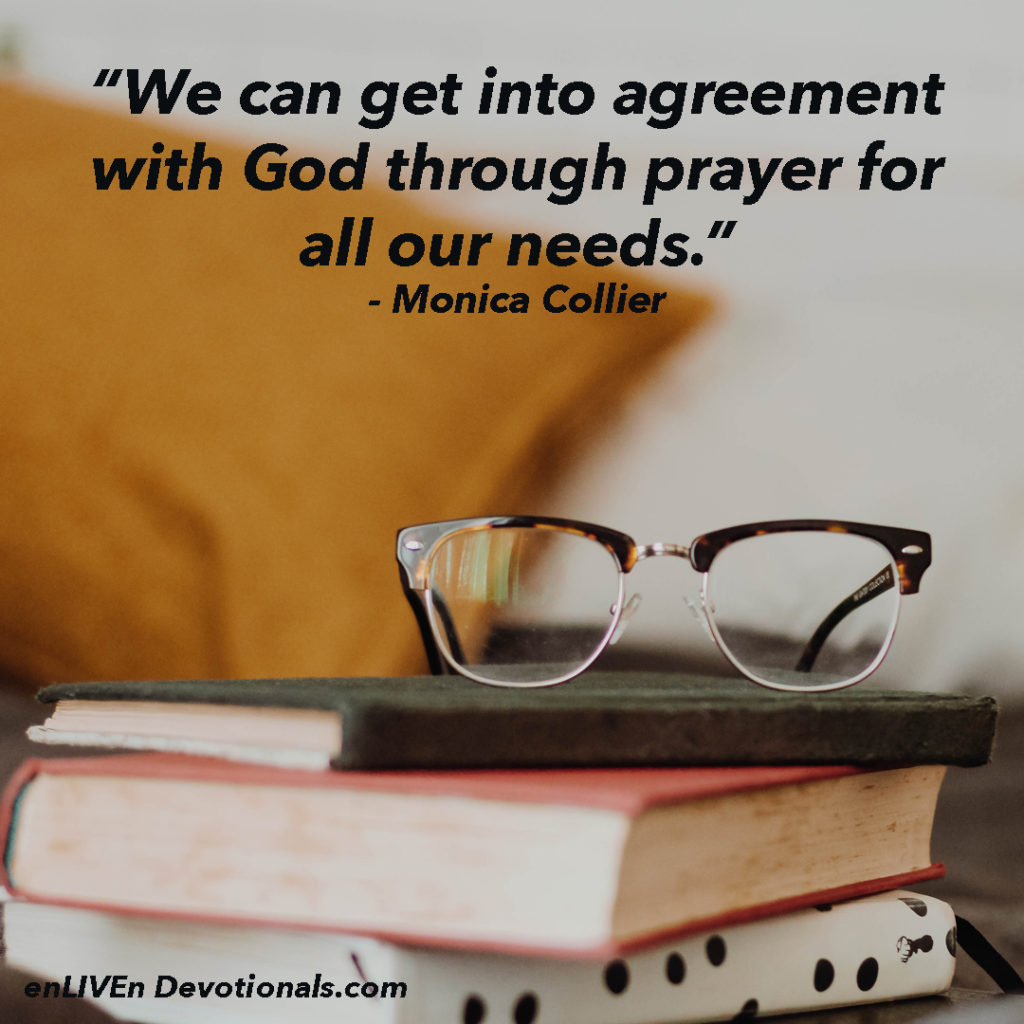 I couldn't get motivated. The desire to write was there, but no ideas of consequence would come. I created character sketches. I mapped out locations. I had everything ready to go. Nothing. I even had a vision wake me early one morning. At two in the morning, I saw myself in my car (my current path) and the multimedia screen looked like my novel software, a blank page. Then the words "You have four weeks" could be seen.
I panicked, and I started talking to God in the darkness. He assured me that I had nothing to fear. I had four weeks to finish this book and that would be enough. During the days that followed, I would take moments throughout the day to go off by myself whenever possible and be quiet with Him. He reminded me to invite Him into every aspect of writing this book. I even prayed for a solution to the plotline, and He gave it to me. I showed God my lack, and He provided.
I sat down the next day to write, but before I started, I prayed. I thanked God for His provision of the plotline. I invited the Holy Spirit into the writing process wholeheartedly. Five hours later, I had filled pages. This overflow of writing continued to occur as I persevered to finish the race of writing my novel. As I worked, I was reminded to let my mind and body rest, so that the writing would come easily. I did not have to fear lack because I had peace that God would provide. Click To Tweet
We are groomed from the world to always be busy to compensate for the lack we believe we have. However, Jesus often was by Himself, quiet and still, in prayer. How much more so should we seek to find that stillness of prayer in the cacophony of modern life? We cannot let God's power lead in our life if we don't spend time with Him and allow Him to guide us. Yes, He knows our needs for provision before we even ask, and He is fully able to meet all of them abundantly.
Remember the miracle of the fishes and the loaves? God was able to provide even in the wilderness with very few resources. Jesus had the people sit down before anything occurred (John 6:10). He had them wait and be still. This reminds us not be in a hurry. We can sit and wait on God. His miracle will be better than we can think of or even ask for. God is able to surprise and exceed our expectation (Ephesians 3:20).
Ultimately, we must rely on God's timing and trust His process of provision Click To Tweet. We can abide in His presence and let His provision fill the lack in our life. The Holy Spirit will equip us for every moment. What He provides might not be exactly what we've asked for, but we can trust His ways and reasons. We can get into agreement with God through prayer for all our needs. God will provide.
Scripture
"And my God will meet all your needs according to the riches of his glory in Christ Jesus" (Philippians 4:19 NIV).
Abide
Father, I thank You for Your love, grace and mercy. I thank You that You know my needs before I even ask. I thank You that You listen to my petitions and hear my prayers, as they go up before Your throne like incense. Thank you that I have direct access to Your throne room because of the Blood of Jesus. I have needs that I want to ask You to fulfill according to Your will.
Overflow
How has God provided for you and the areas that seem to have lack? Can you go to Him with your needs and thank Him for already knowing them and providing? Is there a lack or need in the lives of others in which you can offer support?
Writer
Monica Collier is a southern romance and military fiction author. She writes heartwarming romantic suspense with emotionally compelling characters that stay with you long after you turn the last page. Monica's emotional journeys are geographic, family oriented, have strong female characters, and incorporate Biblical principles in modern life. Her books have been recommended by active and retired military personnel, pastors, professional women and several print venues. When she's not writing, Monica enjoys helping others navigate the writing and publishing world through author programs via Red Press Co., her publisher, and traveling as much as possible.
You can find Monica Collier at her Blog, Amazon Author Page, Facebook, Twitter and Instagram.