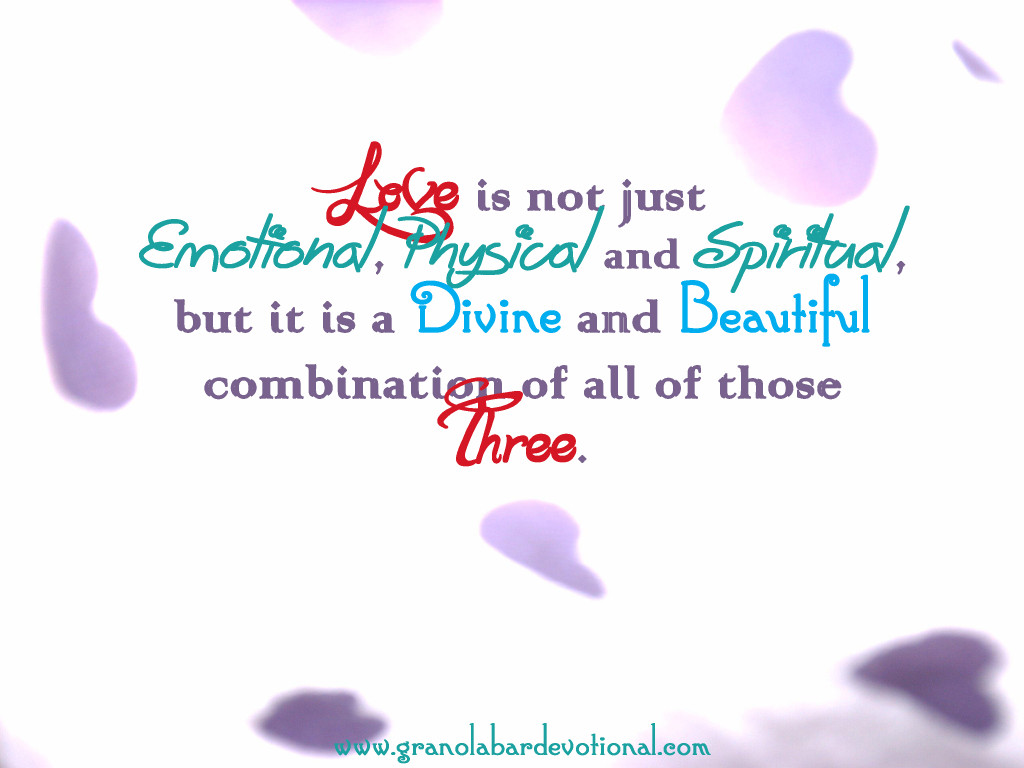 Being a Christian for almost a decade now and in conjunction with being a newlywed, I have come to realize more and more each day of what unconditional love is. The Bible says in 1 John 4:19 that "We can love because He first loved us." It is so amazing how God first did an act of love in mine and my husband's heart before ever bringing us together.
As a result, we are able to love each other as He has shown us individually and also together as newlyweds. That is so important especially in today's society where false demonstrations and pretenses of love are constantly portrayed. Love is not just emotional, physical and spiritual, but it is a divine and beautiful combination of all three.
1 Corinthians 13:4-7 is exactly right in its description of love: "Love is patient and kind. Love is not jealous or boastful or proud or rude. It does not demand it's own way, it's not irritable and it keeps no record of being wronged. It does not rejoice about injustice but rejoices whenever the truth wins out. Love never gives up, never loses faith, is always hopefuls endures through every circumstance."
Although it can be a challenge to always display love in this way, there is always a sense of peace when I sometimes get it right. Key word: Sometimes. I have grown to learn to love when it is hard or sometimes difficult, and when I don't want to love back. But one thing is for certain, I will never stop loving because He has loved me first!
Memory Verse:
"And hope does not put us to shame, because God's love has been poured out into our hearts through the Holy Spirit, who has been given to us."
– Romans 5:5 (NIV)
Prayer Prompt:
"Father, fill me with the divine love that only comes from having the Holy Spirit in my heart. Regardless of circumstances, teach me to love others with the love that You have for them. Thank You for the ultimate love You have shown to me by redeeming my life on the cross…."
Contributing Writer:
Alexis Leal