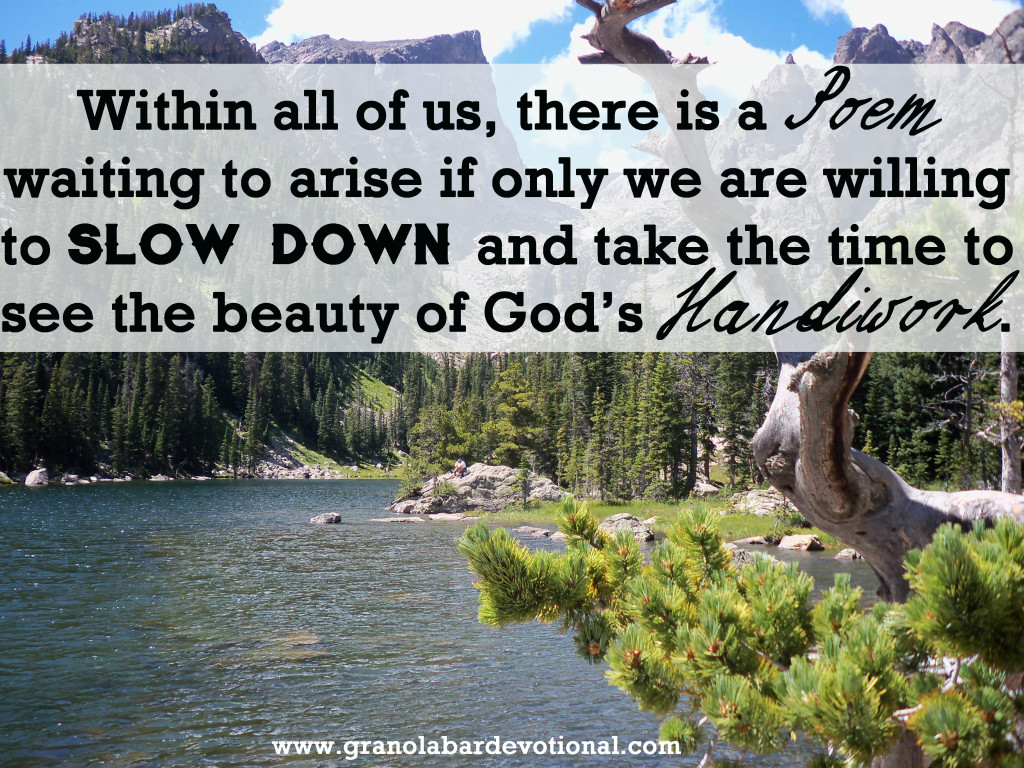 The path is steadily upward, well traveled. I walk slowly and purposefully, age causing me to stop frequently. Yet each pause allows time to reflect, rest and marvel in the simple beauty of a lone bluejay, a chipmunk rolling in the dust, a spray of colorful wildflowers growing from a small cleft of a rock.
As the elevation rises, the sounds of traffic lower. The crisp mountain air softly blowing on my sun drenched skin. A fragrance of pine sends its soft aroma. Each shadow lends a chill to the air.
As I look upward, towering granite sentinels make me feel small in their majestic presence. Towering snow capped peaks formed millennia ago remind me of God's majestic handiwork. Time slows.
Reflection and contemplation begins with the absence of the cacophony of daily city life. No annoying phone alerts, urgent appointments – just solitude and quiet.
As I enjoy the pristine alpine lake and see its clear calm waters, I feel a poem or story rising up within me. It's a sonnet of gratitude and praise to the Great Creator of this rugged beauty. Step by step I whisper the words to "How Great Thou Art."
God has been with me in the daily struggles of city life and meets me while seated at the peaks of these towering places. Within all of us, there is a poem waiting to arise if only we are willing to slow down and take the time to see the beauty of God's handiwork.
Memory Verse:
"Come and see what our God has done, what awesome miracles he performs for people!"
– Psalm 66:5 (NLT)
Prayer Prompt:
"God, help me to the the beauty of Your handiwork in Your creation and in my daily life. Teach me how I can slow down and focus staying in step with Your timing…."
Contributing Writer:
Keith Wagner